Nova Converting
---
Nova Converting has a wide range of experience in the material production in flexible packaging industry. Nova Converting is composed of 4 different product groups each specialized in a different manufacturing process. Gravure printing machine, lamination machine, slitting machine, and auxiliary equipment.
With our competitive and personalized equipment that includes the latest solutions in all machines, innovation, technology, and sustainability fields, we are providing global solutions to the demands of the ever-developing market. These characteristics define our spirit and make us the leader of the flexible packaging material industry's machine solutions.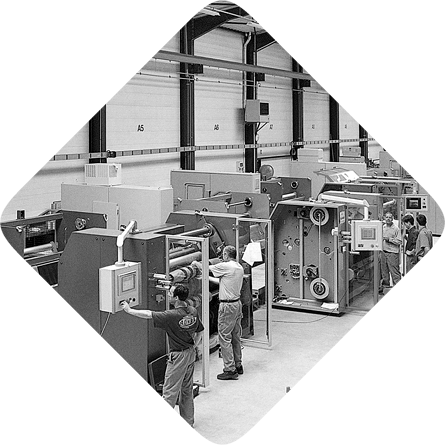 Scope of Application
---
Nova Converting is a multi-purpose machine suitable for all industries such as pharmaceutical packaging, food and beverage packaging, clothing, home - office equipment, automotive and e-commerce products.
Food & Drink
Automotive
Pharmaceuticals & Cosmetics
Our Services
---
Nova Converting performs the installation, maintenance and technical service of your machine in the fastest and most accurate way.
ARE YOU RESEARCHING FOR THE SUITABLE MACHINE FOR YOUR JOB?
Contact us, take advantage of our free consultancy service.
Fill in our mail form and we will inform you about the product.